Exodus 32
I am not good at being wrong. I don't like it. My flesh wants to deflect, defend and justify.
It takes a lot of effort to behave differently when I am wrong. I have to be intentional with confession and repentance. When I am in prayer, I have to be careful not to slip into justifications. I don't want my prayers to turn into, "Lord, I know I am a sinner, but here's WHY it's not THAT bad…"
I am a sinner. I am saved by the blood of Christ. I NEED to be saved, too. It's not because of all of the circumstances that put me in impossible situations, making I feel like I have to sin. I am just a Sinner. Capital S.
We are all a little guilty of playing the blame game. We all justify and downplay our own choices, blaming other people and minimizing our contributions to toxic, destructive situations. I have. You have.
Aaron did.
Aaron and the Golden Calf
Aaron was kind of a big deal. He was Moses' brother. He helped Moses lead the people out of Egypt and was essentially his right-hand man. He was a prophet, High Priest and ultimately became head of the Israelite Priesthood. He was important, well-respected and considered to be a representative of God.
In Exodus 24, Moses traveled up Mount Sinai to commune with God. There, God gave him the Mosaic law. He was up there for 40 days and 40 nights.
That's a long time.
Going into all of this, the people were not given much instruction. God had provided for them in many ways along this journey, so surely He would provide now…right? Moses left little instruction: just that Aaron (with Hur's support) was in charge while He was gone.
"Then Moses went up on the mountain, and the cloud covered the mountain. The glory of the Lord settled on Mount Sinai, and the cloud covered it for six days; on the seventh day he called to Moses out of the cloud. Now the appearance of the glory of the Lord was like a devouring fire on the top of the mountain in the sight of the people of Israel. Moses entered the cloud, and went up on the mountain. (Exodus 24: 12-18, NRSV)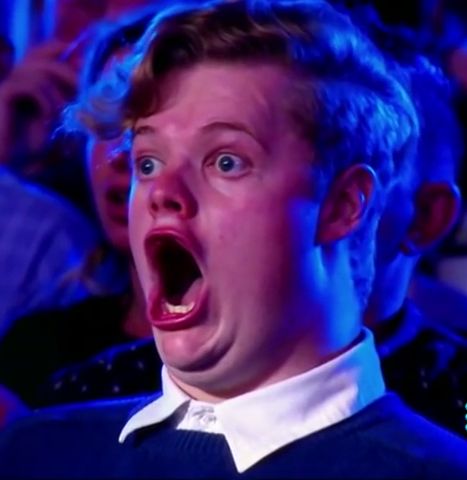 I'm sure that wasn't terrifying at all.
Their leader, entering the Glory of Lord, which looked like a "devouring fire on the top of the Mountain."
Then they heard not a peep.
Not a whisper. Not a sound. For forty days and nights. Moses was just GONE.
Aaron was the de facto leader during this 40 day time frame. Can you imagine leading in those moments? Everyone tense. Everyone afraid. Everyone anxious.
Moses was their connection to the One True God. He was their go-between. He was their connection to the Supernatural Realm. Suddenly, he was gone and they had no idea when he was coming back.
Desperate times.
Scripture doesn't give us a lot of insight into what happened during that 40 day time period at the bottom of the Mountain, while Moses was receiving the Law. How rapidly did things decline? How long did it take for it to escalate?
When Moses did not return quickly enough, the people surrounded Aaron. He was their leader. He was in charge. He needed to DO SOMETHING. They gathered around him, pressuring him. The walls were closing in.
"Come, make gods for us, who shall go before us; as for this Moses, the man who brought us up out of the land of Egypt, we do not know what has become of him." Aaron said to them, "Take off the gold rings that are on the ears of your wives, your sons, and your daughters, and bring them to me." So all the people took off the gold rings from their ears, and brought them to Aaron. He took the gold from them, formed it in a mold, and cast an image of a calf; and they said, "These are your gods, O Israel, who brought you up out of the land of Egypt!" (Exodus 32:1-4, NRSV)
Yikes.
So Aaron cast a golden calf. Then he built an altar, where they offered sacrifices and burnt offerings. It was wildness, revelry and perversion. God was angry. Moses was angry.
It was not good.
Moses went back down the Mountain. He tossed the tablets, which broke (the Law that he just spent 40 days obtaining, mind you.) He destroyed the calf, grounding it to dust. Then, Moses confronted Aaron.
Imagine the confrontation.
Rock, meet hard place. Talk about a "crucial conversation."
There was no "good way" for this exchange to go.
Leadership Matters
Aaron was supposed to be in charge. Moses trusted him to lead well. Moses was in the process of doing something VERY important, and had left the task of overseeing to Aaron. He dropped the ball. Epic, royal failure.
I'm sure we can all reflect on conversations like that- at work, at church or at home. You left a task in someone else's hands. You trusted them. They'd executed before. You believed they were capable. Then they failed you. You were Moses, burning with righteous anger, tossing the Law aside in your quest for vengeance.
Or maybe…just maybe… you were Aaron. I think we've all been Aaron more times than we care to admit.
You were entrusted with something important. You believed you could handle it. When the job was given, you thought you could execute it. Maybe it was at home, at church, at school or at work. Maybe it involved the way you interacted in a friendship or relationship.
You are a good, strong, smart, and courageous person.
But the pressure got to you. The people got to you. It all became too much. In the middle of your overwhelm, instead of turning toward the God who had already delivered you, you took matters into your own hands. The end result was catastrophic. You ended up creating an idol to just silence the noise.
Then Moses showed back up. Accountability came back into the picture and Aaron did what we are all tempted to do in those moments.
He deflected. "Moses said to Aaron, "What did this people do to you that you have brought so great a sin upon them?" And Aaron said, "Do not let the anger of my lord burn hot; you know the people, that they are bent on evil." (Exodus 32: 21-22, NRSV)
Ahh, yes. The people are bent on evil. Aaron's leadership failed because the people were bent on evil. That must have been it. This may have been true- again, we don't know the full context of what happened in those 40 days, but nothing justifies Aaron's choice. Ultimately, Aaron created the idol. Aaron made the decision. Aaron was left in charge, with Hur as his right hand man.
Dire Consequences
Keep in mind that while on Mount Sinai, Moses pleaded with God on the people's behalf. When God expressed his wrath about the idolatry ,Moses begged Him not to destroy ALL of the people. When he got back down the Mountain and saw what was going on, he moved forward.
"When Moses saw that the people were running wild (for Aaron had let them run wild*, to the derision of their enemies), then Moses stood in the gate of the camp, and said, "Who is on the Lord's side? Come to me!" And all the sons of Levi gathered around him. He said to them, "Thus says the Lord, the God of Israel, 'Put your sword on your side, each of you! Go back and forth from gate to gate throughout the camp, and each of you kill your brother, your friend, and your neighbor.' " The sons of Levi did as Moses commanded, and about three thousand of the people fell on that day." (Exodus 32: 25-28)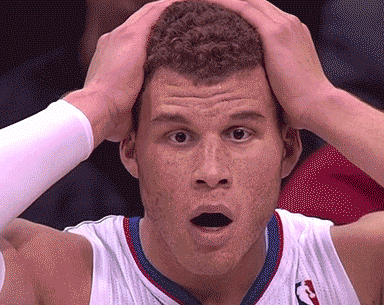 Oh. My. Goodness.
Lines were drawn in the sand. Moses gave the people a chance to choose- were they for God or not?
They were not all for God.
And it was not pretty.
Can you imagine being one of the sons of Levi? Having to slaughter your brothers, friends and neighbors, because they chose idolatry? These were severe, dire consequences.
All of this could have been avoided. It didn't have to happen like this. Aaron did not lead well, and then, when it came time for accountability, he passed the buck.
This convicts me.
How many times have I passed the buck? How about you, Friend? How often have we failed in big ways, that have dire consequences, and refused to take responsibility?
Authentic repentance means taking ownership. That means when we fail, we have to own it. No excuses. Authentic repentance means removing, "But I was just so angry/hurt/tired/lonely" from our vocabulary.
As Leaders, we have an even greater responsibility, because ownership means not passing the buck. The buck stops with us. We cannot, as Aaron did, argue that, "They asked for this."
We are responsible. " From everyone to whom much has been given, much will be required; and from the one to whom much has been entrusted, even more will be demanded." (Luke 12:48, NRSV)
Aaron didn't get this right at the foot of Mount Sinai, but there is good news. His story didn't end there. He went on to be anointed and consecrated, the Head of the Israelite Priesthood. He did big, great things for the Kingdom of God.
You can too, Friend. So can I.
Our stories don't end in our deepest season of failure. We serve a God of redemption, restoration and freedom. There is hope.
In the middle of your overwhelm, choose the God who has already set you free.
Lord, Thank you for setting me free more times than I can count. Thank you for your grace. Thank you for entrusting me with the things you've entrusted me with. Please help me honor you in those places. Give me courage and power to be humble, honest and take ownership when I need to. Forgive me Lord, when my leadership fails. I know I won't always get it right. Give me discernment and wisdom so that I can do better. In Jesus' name, Amen.
*italics added for emphasis